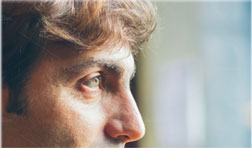 ABOUT US
AN INTERNATIONAL BANK
Our goal is to assist clients, both individual and corporate, by offering them attractive products and services. (Read more)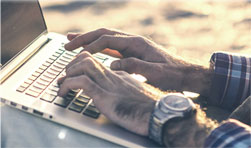 PRODUCTS & SERVICES
VARIETY OF FINANCIAL SOLUTIONS
We provide a variety of products and services that meet both corporate and personal needs.  (Read more)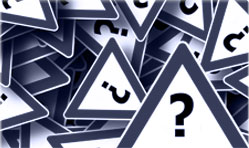 FREQUENTLY ASKED QUESTIONS
QUESTIONS & ANSWERS
We offer a Frequently Asked Questions section (FAQ) regarding our products, services, online banking platform and other inquiries. (Read more)
BPR Bank S.A. is an International License Bank established under the Laws and Regulations of the Republica de Panama, with its headquarters located at Costa Del Este Financial Park, 100FP Tower, Office 33A, Costa del Este Boulevard, City and District of Panama.
Our goal is to assist clients, both individual and corporate, by offering them our products and services through an efficient and personalized commercial model, focused on the Latin American market with emphasis on Central America and the Caribbean. In order to fulfill our commercial model we rely on a group of business executives with vast banking experience within our target market.  Each client will be served by a specialized executive, providing personalized and high quality attention.
BOARD OF DIRECTORS | EXECUTIVES
DIRECTORS
---
JOSÉ L. VICINI P.

Chairman

LEONEL R. MELO G.

Secretary

JOSÉ M. ORTEGA C.

Treasurer

IVELISSE ORTIZ ROBLES.

Member

LUIS A. MARTÍ G.

Member

CARLOS A. GOMES A.

Independent Director

FRANK J. AMADOR S.

Independent Director
EXECUTIVES
---
NICOLÁS A. VERA S.

CEO

DAISY M. FERNANDEZ C.

Compliance officer

JULIO C. VÁSQUEZ E.

Risk Director

GINA C. DE UREÑA

Operations and Human Resources Director

CARLOS A. ITURRALDE N.

Accounting and Financial Director

JORGE A. DURÁN E.

Treasury Director

MANUEL R. BLANCO A.

Credit Director

EVELIN D. MADRID B.

Passive Business Unit
To satisfy in an efficient and personalized manner the financial needs of our clients through qualified and motivated workforce, committed to create long-term added value.
To be recognized as an avant-garde regional financial institution that offers adequate and efficient solutions, thus ensuring continuous growth to its clients, shareholders and employees.
Our business model is aligned with our values:
> Integrity
> Transparency
> Excellence
> Efficiency
WE OFFER A VARIETY OF PRODUCTS AND SERVICES THAT MEET OUR CLIENTS' NEEDS

A one-of-a-kind credit card, the most exclusive VISA product on the market. 
A card loaded with status and benefits, among which are: 
         Price protection.

 

         Purchase protection and extended warranty.

 

         Protection for delay and loss of luggage.

 

         Car rental insurance.

 

         International emergency medical services.

 
Among many more, for more information visit: https://visa-infinite.com/ 

Focused on your most important asset: your work team.

 

Send payments and bonuses to accounts at BPR Bank; no transfer costs.

 

Without the need for complex structures.

Does not require complex paperwork for legal succession of your country.

Total confidentiality in your patrimonial and mandatory decision.

What the client expressed is delivered to beneficiaries in an expeditious and efficient manner.

 

CHECKING AND SAVINGS ACCOUNTS
We provide deposit accounts to individuals and legal entities through which funds may be sent and received via international wire transfers. In addition, clients may receive interest payments in accordance with our rates and make use of other products such as overdraft and Lines of Credit. We also provide Online Banking services for all types of accounts inquiries and transactions in a quick and secure manner.

We offer fixed term deposit accounts to individuals and legal entities, allowing clients to place their funds for the term of their convenience, thereby receiving the highest yield at competitive rates.

We have financing products at competitive rates that meet individual and corporate needs along with specific payment schedule agreements designed for each client.

LOAN WITH MORTGAGE GUARANTEE
Purchasing a home is one of life's most important investments and we would like to be part of this experience via the offering of personal mortgage loans at competitive rates and comfortable terms that allow your dreams to come true.

An exclusive service provided for our clients with checking or savings accounts, thereby allowing the use of their funds worldwide in a fast, convenient and secure manner.

Our goal is to offer assistance in an efficient, quick and opportune manner, complemented by our Online Banking service, available 24 hours a day, all year long (24/7). By means of this service we hope to facilitate the management and tracking of your funds, as well as allow secure transactions.
For access to our Online Banking service through our webpage www.bprbank.com you must complete and sign the Online Banking Application and Electronic Banking Contract. We invite you to join; this service is free.
ONLINE BANKING SERVICES | SECURITY
ONLINE BANKING ENABLES THE FOLLOWING:
WIRE TRANSFERS: Between accounts, to other accounts within our Bank, international, transfer inquiries and copies of Swift messages. With the purpose of safeguarding your accounts and transactions, you will need to use your Secure Electronic Link Card as a means of authentication.
INQUIRIES: Concerning balances, statements and transactions of checking and savings accounts, fixed term deposits and loans.
REQUESTS: Regarding fixed term deposit renewals and loans.
In addition, you may update your personal information and change your Online Banking password.
SECURITY RECOMMENDATIONS:
• Avoid copying and pasting user information such as your password, security image and questions for Online Banking access; we recommend memorizing this data. NEVER share this information with others.
• Choose security questions you can remember with ease.
• When you finish your transactions, ALWAYS confirm you have logged out.
• We do not recommend access to Online Banking through public internet connections.
FREQUENTLY ASKED QUESTIONS
What information is required in order to receive an international wire transfer?
In addition to your account number, name and address, it is essential to provide the issuer with the information about our correspondent bank. (See wire transfer instructions in our Fees Section).
When does the Bank consider an account to be inactive?
A checking, savings or any other type of account is considered inactive when there have been no deposits or withdrawals made by the account holder during a period of six (6) consecutive months, date at which pertaining charges will begin. It is important to point out that charges or credits originating from the bank, applied to these accounts after six (6) months and within five (5) years of inactivity, and interest generated, shall not be considered as activity in these accounts. After five (5) years of inactivity and when the Bank is unable to locate the account holder, the Bank proceeds to remit these funds to the National Treasury.
Fixed Term Deposits shall be considered inactive when they have been automatically renewed for one (1) or more periods adding up to five (5) or more consecutive years, and when the Bank is unable to locate the account holder.
What is FATCA?
FATCA stands for the Foreign Account Tax Compliance Act. It is a new piece of legislation to help counter tax evasion in the US. Introduced by the United States Department of Treasury (Treasury) and the US Internal Revenue Service (IRS), the purpose of FATCA is to encourage better tax compliance by preventing "US persons" from using banks and other financial organizations to avoid US taxation on their income and assets.
A significant number of countries worldwide are expected to sign inter-governmental agreements (IGAs) relating to FATCA compliance with the United States government. These IGAs will result in the FATCA legislation becoming part of these countries' local laws.
The FATCA definition of "US Persons" is broad and includes, among others, US citizens, residents, fiscal residents, and corporations created or organized in the United States or under the US laws. In general, FATCA will not have any impact on persons or entities not considered "US Persons". In this case, the client must present the IRS W-8 Form, when requested, certifying his or her Non-American status and no indication to the contrary. In the case of a "US Person", the client will be requested to present the IRS W-9 Form.
How can I request a personal loan?
You can request a personal loan by sending us a message via our Online Banking Contact Us section. One of our executives will contact you and thereby enable you to carry out your transaction from the comfort of your home or office.
How can I verify the balance of my personal loan?
The balance of your personal loan can be verified through our Online Banking portal or by calling your business executive.
What are the banking fees pertaining to the services rendered?
For further information regarding our fees, you may access our Fees Section.
What are the required steps to report a fraudulent transaction or one I do not recognize on my Bank Statement?
You may call or visit one of our branches to report any fraudulent activity regarding your debit card, credit card or bank account.
What happens on the expiration date of my Fixed Term Deposit?
On the expiration date of a Fixed Term Deposit, the Deposit will automatically renew itself for the same term and at the current rate; or will be cancelled by crediting your account according to instructions given at the time the Deposit was opened. In case the Deposit requires an increase or decrease in its amount, the client must send written instructions with the pertinent authorized signatures, with a minimum of five (5) days prior to the expiration date.
If further information is required, you may contact us at 507 277 0000 or contact your Account Manager.
Financial Park, Torre 100FP, Local 33A, Boulevard Costa del Este,
Panamá, República de Panamá T 507 277 0000
Comments are closed.